What is Air Fryer?
An air fryer is a popular kitchen appliance used to make fried foods such as meat, pastries, and potato chips.The principle of the air fryer is to use air to fry food.
It works by using high-speed air circulation, heating the air through a heating tube, and then using a fan to turn the air into a high-speed circulating heat flow. When the food is heated in a circle, the convection of the hot air can quickly dehydrate the food and roast out the fat of the food to produce a crunchy, crispy exterior.
10 Reasons Choose to Cook in Air Fryer
Low fat cooker and healthier meal
No oil needed when air frying for frozen foods, baking, even for raw meat. The rapidly circulating hot air cooks the meat at all angels resulting in a crispy outside and moist inside effect.
Automatic cooker fryer
Just need to put the ingredients inside the basket and the whole cooking process is done by the machine. Unlike the traditional style of cooking by stove or hob, we need to monitor  throughout the cooking process.
Fuss-free air fryer
It just simple to use. we just need to set the temperature and the timer, and the meal is ready when the timer goes off. Some air fryers even come with the preset program.
Fast and convenient
This compact machine no need to pre-heat before cooking. Frozen foods like nuggets, french fries, fried chickens, etc can be transferred straight from freezer to the fryer.
Safe to use
Most of the air fryers come with safety features. It will auto shut down features when cooking is completed. Therefore reduce the risk of over heating and burnt food. Furthermore, it's non-slip feet which will minimizes the risk of the air fryers sliding from the counter top.
Apart of it, the air fryers are certified by SIRIM means that they conform to certain widely accepted product safety standards.
Multi-functional machine
It's not only fries but also bakes, roasts and grill is indeed a highly versatile appliance.
Easy to clean 
All removable parts of the air fryer are dishwasher safer. A gentle rub  with cleaning sponge will remove the bits and pieces of foods that stuck on the cooking surface.
Saves on cooking oil
Hardly to use any oil when cook with air fryer.
No oily mess to clean up
Unlike the deep fried with exposed cooking surface, the oil vapor deposited on the counter top, walls and floor. After cook, and need to do the terrible and tiring cleaning. Whereas for air fryer comes with a cover, all cooking done inside the machine.
Everyone can cook
As long as grasp the correct time and temperature, all the hard work is done inside the machine . Even someone with zero knowledge of cooking also can whip up delicious meals.
Does Air Fryer Cause Cancer?
Air fryer and cancer hazards have been a known subject. In fact, scientists claim that "Acrylamid" is the compound has the potential to cause cancer in humans. In line with that, it may be formed through the following cooking process:
Baking
Frying
Grilling
Toasting
Roasting
Unarguably, these are the cooking methods that can be carried out using an air fryer. But the same goes for other appliances! You can perform each of these using a conventional oven, or a specialized machine. Despite this, an air fryer reduces the amount of Acrylamide that is formed in your food. A study, for instance, revealed that air-frying reduced acrylamide by 90% in comparison to traditional deep-frying.
3 Tips to Reduce the Risk of Cancer Caused By Air Fryer
Lower down the temperature when cooking.
Best temperature to cook fresh potatoes is 160 deg C to soften, then 180 deg C to crisp.

Soak potatoes well
That'll remove a lot of the starch and sugar content (which) influence the formation of acrylamide.

Don't store potatoes  in the fridge
Storing potatoes in the fridge at very low temperatures, which would increase the sugar content and therefore the amount of acrylamide.
How to Choose the Right Air Fryer?
There is a few factors will be important in choosing a right air fryer:-
Think about the size and how much food it will hold.
a) 2-3.5L->for a small family or a couple portion.
b) 3.8L – 5.0L -> 3-4 people
c) 6.5L – 9.0L -> 6-8 people
Air Fryers can be a bulky appliance, if you want it on your counter top, be sure to think about dimensions and size. If you plan to use it regularly, which likely you will, you will want to be sure you have counter top space.
Be sure that you purchase one that includes a manual booklet, at least you know how to operate the machine. For recipe, you can easily get from youtube.
The Air Fryer gets extremely hot as it heats up, so you want to make sure it has several safety features like auto shutoff and a cool touch exterior too.
By doing this, you'll quickly find one that meets your needs and probably even find some new recipe ideas too based on what others have mentioned that they use it for.
There are many air fryers in the market maximum temperature set at 200 deg C. If you mostly cook for the recipes, such as chicken or meats, which need to be cooked closer to 400*, so you want to get one as close to that as possible.
It's also best to get one that has a timer, that you can set and it goes off when it's done.
Please keep in mind, how easy to clean for this machine.
Another thing you can do is add foil to it just as you would in a broiler pan, so that it doesn't get as messy either.  Something that quickly comes apart for easy cleaning is best.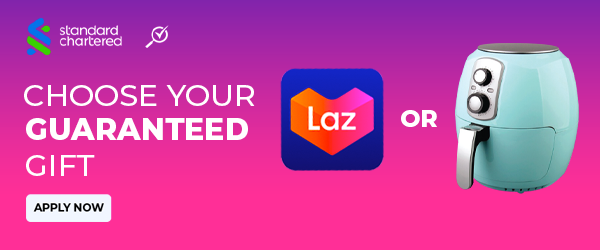 Top Picks 8 Air Fryers Comparison (Cheap and Best To Buy)
Comparison Air Fryer
Brand
PerySmith


Rusell Taylors

Philips

Giselle

Birkeshire

Khind

Riino
MMX Kelen Munoz

Modal
3D Air Fryer Ecohealth Series PS1520
AF-24
HD9200/21
KEA0202
AF-420-M
ARF77
FY203
KMAF4000MG
Price:
Lazada:RM209.00
Shopee: RM195.00
Lazada:RM209.00
Shopee:RM199.99

Lazada:RM349.00
Shopee:RM376.00
Lazada:RM209.99
Shopee:RM209.99
Lazada:RM173.99
Shopee:RM
Lazada:RM275.00
Shopee:RM294.90
Lazada:RM167.00
Shopee:RM167.00
Lazada:RM189.99
Shopee:RM199.99
Capacity
4.2L
3.8L
4.1L
4.8L
4.2L
7.7L
3.8L
5L
Weight
5KG
5 KG
4.5KG
3.9KG
4.5KG
7.4KG
3.6KG
Safety Feature
★ 30 minutes timer with automatic shut-off
★ Smart overheat protection
★ Multi-layer cool to touch the body
★ Cool touch handle
★ Cool touch handle
★ Auto power off protection
★ Overheat protection
★ Auto-shut off function
★ Automatic shut-off
★ Cool wall exterior
★ Auto shutdown heater switch for additional protection
★ Product Safety Approved by SIRIM & Suruhanjaya Tenag
★ Product Safety Approved by SIRIM & Suruhanjaya Tenaga
★ Auto cut-off feature to prevent overcook
★ Cool touch housing and handle
Adjustable Temperature
Max 200°C
Max 200°C
Max 200°C
Max 200°C
Max 200°C
Max 200°C
Max 200°C
Max 200°C
Dimension
326 x 326 x 380 (mm)
230 x 290 x 300 (mm)
27cm x 30cm
27 x 27 x 32 (cm)
360 x 264 x 295 (mm)
378 x 325 x 357 (mm)
23 x 27 x 32.5 (cm)
Easy To Clean
Yes. The basket can be removed and wash seperately. Non-stick coated pan. Dishwasher safe
Yes.
Intergrated inner pot. Non-stick coated pan. Dishwasher safe
Dishwasher- safe
Quickclean
Easy to clean non-stick coating
Dishwasher safe
With non-stick detachable frying basket
With non-stick detachable frying basket
Dishwasher safe. Easy to clean.
Other Features
✪ Featuring an all-new 9 Blade Technology, which allows the airflow heating system to improve tremendously, it can fry food with almost 80% less oil.
✪ With its 9 blades, it can also fry food much quicker than other air fryer Malaysia.

✪Airfryer experts for 10 years
✪Fry with less than 90% oil
✪Recipes personalised to you preference through NutiU App.
✪QuickClean basket has non-stick coating for easy cleaning
✪ 7 built-in smart programs. Touch screen technology to select the program of cooking
✪ Preset cooking times of up to 60 minutes
✪ Marble coating basket, easier to clean, faster heat absorbtion, healthier frying, premium touch.
✪ Built by elegant European style kitchen concept with reflective red and metalic gold trimming.
Warranty
✦ 2 Years Limited Warranty for home use only.
✦ 6 Months warranty for battery & accessories.
Local supplier warranty
2 years worldwide warranty
1 year local warranty
2 years warranty
1 year warranty by Khind
1 year Riino Warranty
1 year warranty by local manufacturer
Brand
PerySmith


Rusell Taylors

Philips

Giselle

Birkeshire

Khind

Riino

MMX Kelen Munoz